Foreign ILO networks
Belgium

Big Science organizations all over the world are looking for technology companies and start-ups for innovative solutions. They also look to Belgium, because our country is a breeding ground for ground-breaking science and technology. Agoria's Big Science Technology Club brings your company into contact with potential Big Science clients, especially in Europe. This is how we stimulate the success of Belgian tech companies and start-ups.
https://www.agoria.be/en/themes/marktet-development/international/big-science-technology-club
Denmark

BigScience.dk works to promote Danish skills and know-how on the Big Science market. We coordinate a network composed of highly qualified companies able to deliver products and services matching the needs of Big Science organisations and their prime contractors.
We also help Big Science organisations and European companies find relevant Danish suppliers for Big Science bids.
Portugal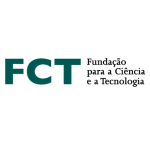 FCT supports the scientific community in Portugal through a range of funding schemes, tailored for individual scientists, research teams or R&D centres. Through its funding schemes, FCT supports graduate education, research and development, establishment and access to research infrastructures, networking and international collaborations, conferences and meetings, science communication and interactions with industry.
Scientists from all nationalities, and in any research area, may apply to FCT for funding.
Spain
The Spanish Science Industry Association, INEUSTAR, is a Spanish, non-profit, professional and private association of industrial companies dedicated to conception, design, construction, exploitation and maintenance of the scientific instruments and facilities, in order to contribute to the progress of science and technology, as well as to the strengthening of the innovation.

The Centre for the Development of Industrial Technology (CDTI) is a Public Business Entity, answering to the Ministry of Economy, Industry and Competitiveness, which fosters the technological development and innovation of Spanish companies. It is the entity that channels the funding and support applications for national and international R&D&i projects of Spanish companies.
The CDTI employs over 300 people, three quarters of whom are engineers and graduates. Even though the bulk of the CDTI infrastructure is in Madrid, the Centre offers Spanish companies a strategic network of offices or representatives abroad (Japan -SBTO (Spain Business and Technology Office)-, Belgium -SOST (Spain Office of Science and Technology) and the Eureka Permanent Secretariat -, Brazil -FINEP (Study and Project Funder)-, Korea, Chile, Morocco, China, India, Mexico and the USA) to support their international technology activities.
Sweden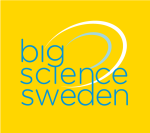 Big Science Sweden is the official Swedish ILO-organization, helping Big Science facilities across the world finding Swedish suppliers. We work with companies with a wide range of technical specialities, providing different types of solutions and resources. We guide them in developing their knowledge and skills to solve critical problems for Big Science facilities
https://www.bigsciencesweden.se/
Switzerland

The Swiss Industry Liaison Office connects Swiss industry with international research organisations where Switzerland is a member state.
By paying regular contributions to international research organisations for membership, the Swiss government obtains access for Swiss scientists to participate in experiments and make use of their infrastructures on favorable terms.
Additionally, Swiss industry and high-tech companies are permitted to respond to tenders issued by the international research organisations. As many of the tenders concern research and development of leading-edge technology, services or civil engineering, Swiss companies and research institutes can benefit greatly and expand their scientific and technological capabilities.
The Swiss Industry Liaison Office is an initiative from the State Secretariat for Education, Research and Innovation (SERI), from the Swiss association of mechanical and electrical engineering industries SwissMEM and from two leading Swiss scientific laboratories EPFL and PSI.